Wayeshkad Wear
You see, traditionally our stories are to be told orally; it is integral in my culture do to so.
For the purpose of bringing you along our journey, I will try to write this story so you know more about myself, my family, our culture and my business. 
My name is Sarah, I am Ojibwe and a member of the Chippewas of Georgina Island. I grew up trapping with my father and have carried on this important tradition with my family.
Living off the land and with the land is how I was raised and how I teach my children. Since my children were infants, they have gone on the trapline - too young to walk, but they were there! 
Native women and families carried their babies on cradle boards for the children to see, hear and be part of all learning. My children have been carried, snowshoed, tobogganed and ridden on the trapline with us. They help to set traps, bait, drill holes, carry animals, and prepare hides and pelts.
Our son is getting his trapping course this year and in a few years, it will be our daughter's turn.
With my family, I manage a registered Trapline in our Traditional territory. In recent years, the value of fur at auction houses has declined;  thus we had to find a new avenue for our resources. Alongside my husband and children, we have learned to tan and sew with our furs. 
Fur is the most renewable, sustainable and durable product you can own – bringing warmth which is second to none. It is what our ancestors relied on. As we turned our fur into mittens for family gifts, others saw our products and wanted to buy them. 
Thus, in 2022 our business Wayeshkad was born. We make mittens, hand muffs, hats, and other products with real fur to keep you warm!  Each item is carefully selected and handmade.  Our leathers are heavy and durable – being made from buffalo, moose or deer.  Keeping our products traditional is of the utmost importance.
Our business name Wayeshkad means "in the beginning" in Ojibwe; we have that name for three reasons:
In the beginning fur trapping was an important source of food, trade and clothing for my people
Canada was built on the fur industry, in the beginning
We take the furs from beginning to end – we trap, process and sew
Using all parts of the animal is imperative to our ways. We respect the animals and what they have given us and are grateful for the resource they provide.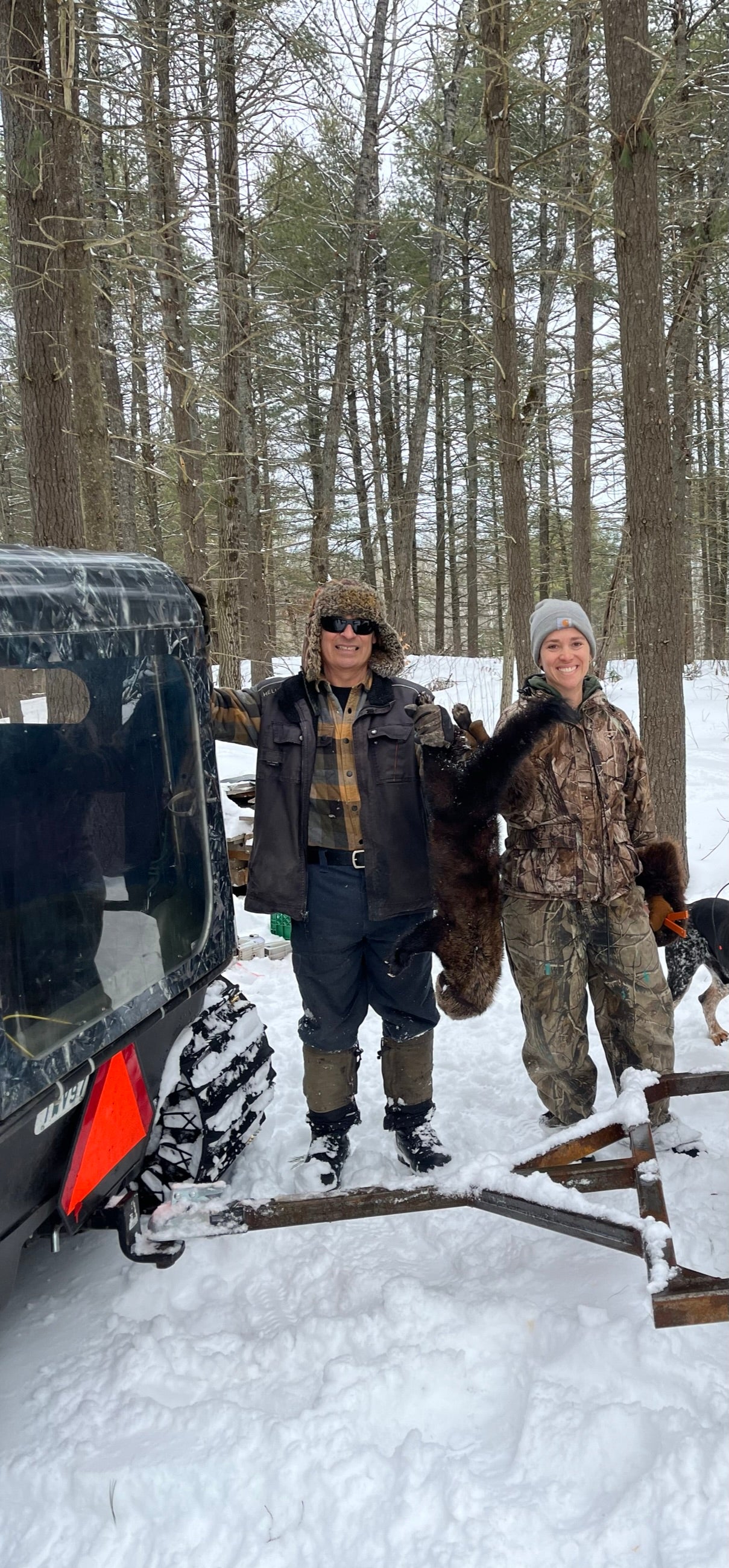 Sustainable harvest is integral to the management of our trapline.  In areas where animals are not managed, they become overpopulated and can die of disease and starvation. In our well-managed trapline, the populations are flourishing. We are careful to harvest in ethical and sustainable manners. To fulfil our demands, additional resources are purchased through Indigenous fur and leather suppliers as well as Canadian fur harvesters.
...Our company and our story do not end with our products - we want our customers to have the opportunity to be part of the outdoors with us....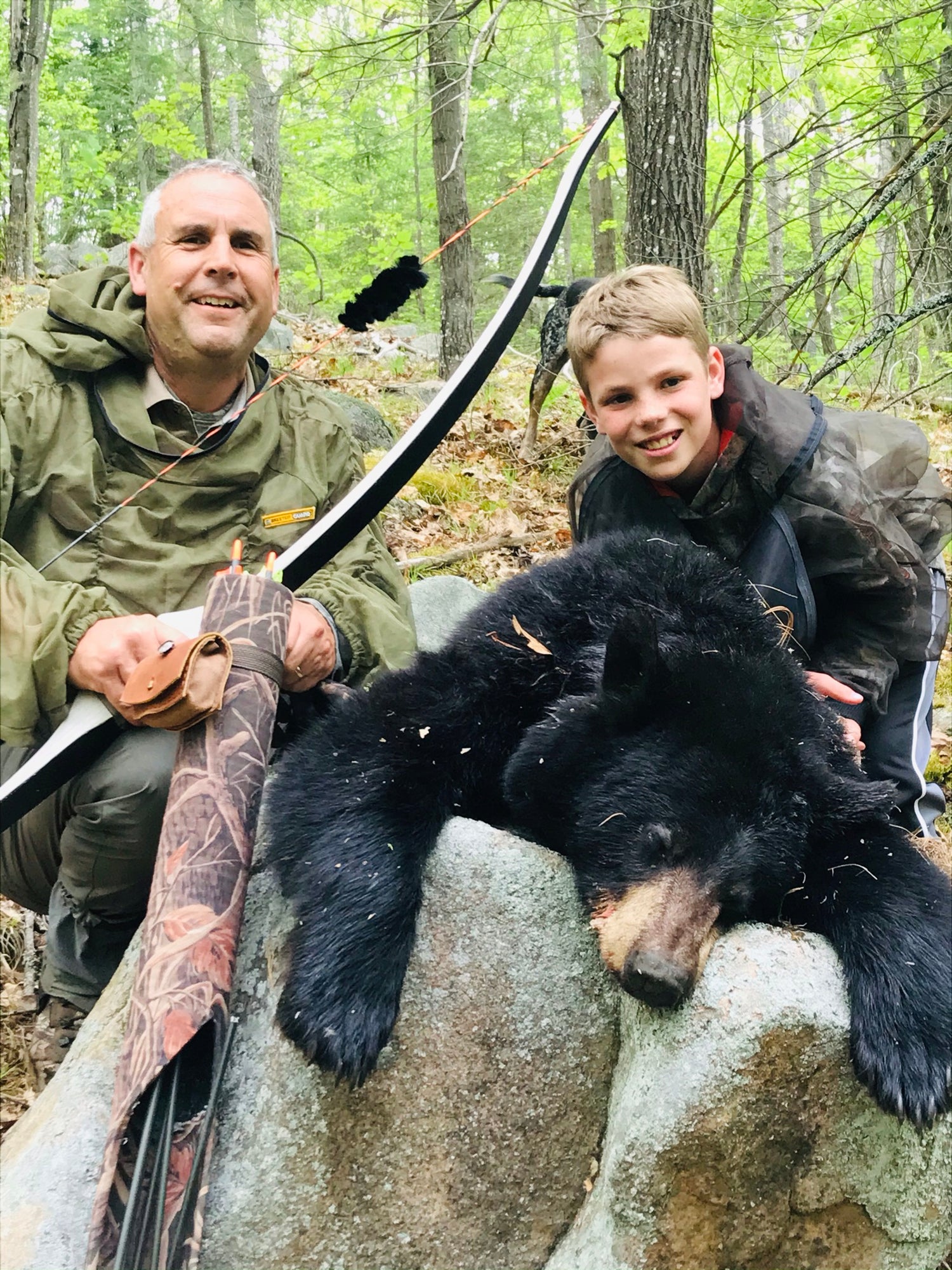 Wayeshkad Outfitters
We are proud to bring you adventures which include trapline tours and guided bear hunts in our Traditional Territory!
In the fall of 2023 we are offering Trapline Tours where people can engage in the outdoors with us, staying at both a home-based camp and an outpost camp, seeing the process of trapping and harvesting start to finish as well as being educated on wilderness camping, survival, traditional medicines and winter travel.
In addition we have three Bear Management Units and are currently offering spring and fall guided bear hunts to both resident and non-resident hunters. We have beautiful log-cabin accommodations, exceptional bear hounds and active bait sites to make your hunt one to remember!
Book a Tour
Looking back at history, we are in a place in time where we must be environmentally and sustainably sound in the purchases we make. 
Fur is not only durable and warm but 100% biodegradable. Where so many items today are made with products that are not natural, quick to be replaced, and placed in landfills where they will remain – our products come from, and will return to the land in a safe and environmentally sound manner.
That being said, fur is extremely durable and if cared for, can last for hundreds of years. 
Yes, our products have the potential to become family heirlooms! 
We hope that you will choose Warmth and Wilderness with Wayeshkad and thank you for supporting our 100% Indigenous-owned business.
Yours truly,
Sarah Sproule, CEO of Wayeshkad
Any Questions?
Feel free to contact us if you have any questions.